GUEST SPEAKING
On Target's speakers will enliven your group while delivering information you can use
If you belong to a business or professional group that welcomes guest speakers, we're here to help.  Our accounting and corporate finance experts are also seasoned presenters who can tailor a presentation that will match to your group's interests and deliver it in a way that keeps their attention.  They'll leave with practical, useful information they can apply back at the office.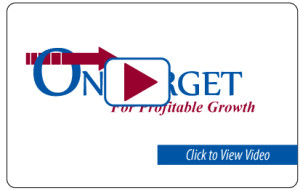 A few of the topics we address*:
Five signs a business needs a chief financial officer
The secret to achieving profitable growth
The real reason businesses fail
What every business owner should know about best accounting practices
How QuickBooks can help your business keep financial data organized
QuickBooks tips and tricks – from a Certified QuickBooks ProAdvisor
*This list is NOT all-inclusive.  If your group has a particular business or accounting-related issue it wants to learn more about, give us a call at 636.677.3710.